Arriving in Orkney
After crossing the Pentland Firth from Scrabster, on the northern most tip of mainland Scotland, near Thurso and John O' Groats, we passed a huge rock, known as the Old Man of Hoy, among the cliffs of the isle of Hoy, one of the islands of the Orkney archipelago,  which protects the port of Stromness from Atlantic storms.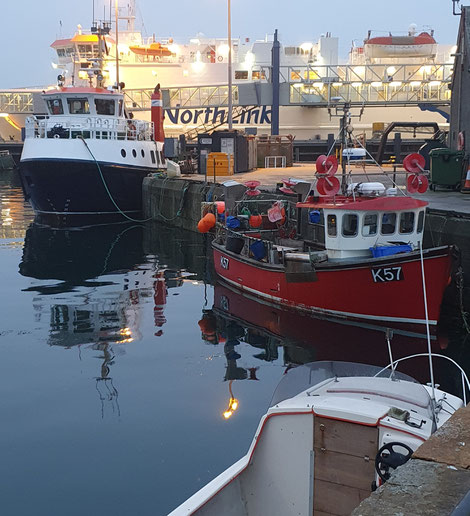 The delightful port of Stromness was our base for the week. From here  we explored the largest island of Orkney known as the 'mainland'.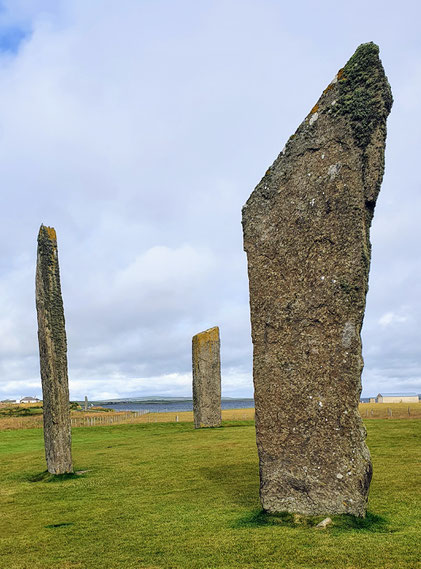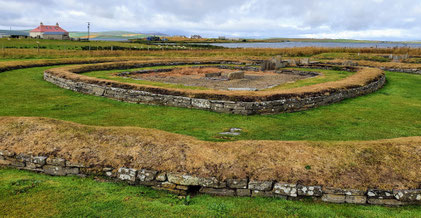 Near to the Menhirs is the remains of a village where the stones' erectors are thought to have lived. Like those in another nearby Neolithic village, Skara Brae, the houses had several hearths in each, suggesting people lived communally rather than in single families. The people are thought to have come from Europe bringing with them the flourishing Orkney vole. Near to the stones is an impressive burial mound, now known as Maeshow (https://goo.gl/maps/eaxhbzdFgXbTvsEh9).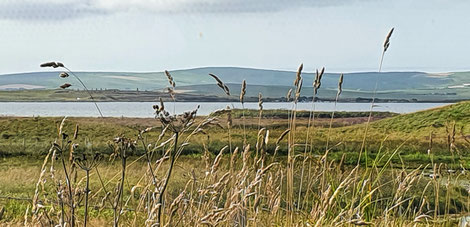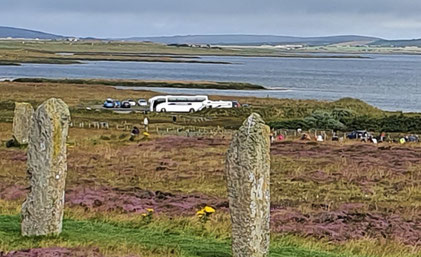 The Ring of Brodgar is a popular stop for tourists whether individual travellers, coach parties that come over for the day by ferry from John O' Groats or from the cruise liners that stop in Kirkwall.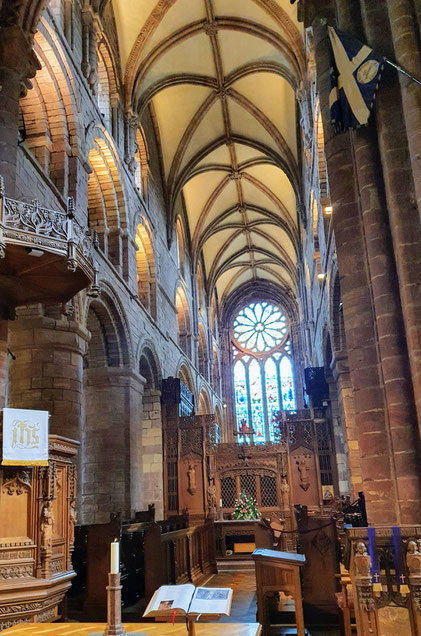 In Kirkwall is a Christian sacred site, St Magnus Cathedral (https://www.stmagnus.org/ ). Founded in 1137 by Earl Rognvald, the Viking in honour of his uncle, the martyred St Magnus. There is still a strong Viking/ Norwegian influence in Orkney, as the Orkney flag in the North Transept shows. The Cathedral is built of rich, red-coloured sandstone, with narrow beautifully decorated windows high up to help it defend itself. The West end is currently under repair.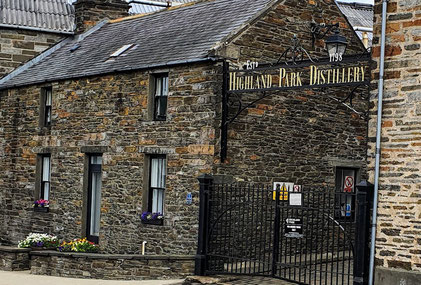 On the south side of the town is another 'sacred' site: the Highland Park distillery. There are two distilleries on Orkney, Scapa and Highland Park, but the latter is the older. We were allowed to photograph in the old drying room for the barley (which comes from the Black Isle, not from Orkney) and in the mash room, but not in the still room where the whisky is distilled even though they were not distilling that day, risk of fire – or so we were told! However, we got to see the Cask room where the barrels are stored for many years while the whisky matures .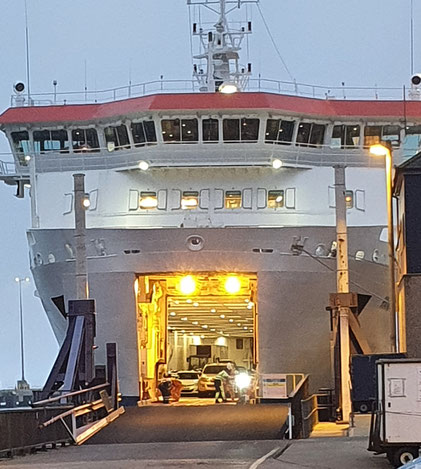 Farewell to Stromness.
A few days later, we packed our bags and headed to the harbour in Stromness to catch the ferry back to Scrabster. We had had an excellent week exploring the fascinating main island of Orkney, and enjoying its food and hospitality.